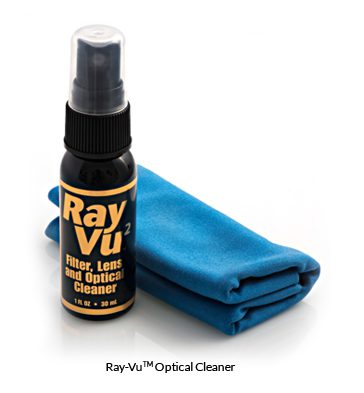 Singh-Ray cleaners and accessories
RayVu™ Optical Cleaner
RayVu Optical Cleaner, pioneered by Singh-Ray, is a precision cleaning solution that's perfect for filters, lenses, eyeglasses, computer and television screens and many other glass and plastic optical surfaces (though not contact lenses).
Ray-Vu applies a crystal-clear coating that resists fogging, dust and fingerprints, and it is completely safe, non-toxic and inflammable. Its extremely low haze factor slightly increases light transmission and color saturation. 2 oz. spray bottle comes with an optical-grade microfiber cleaning cloth. Also available in 8 oz., pint and quart refills.
Usage tip
For best results, spray RayVu on the microfiber cloth (not on the filter) and gently rub in circular motion, starting at the center. Blow obvious dust and grit off your filter before using RayVu.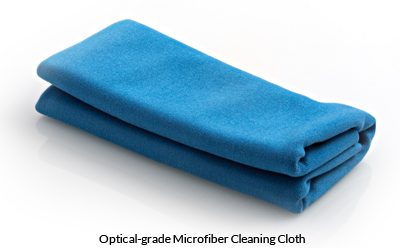 Optical-grade Microfiber Cleaning Cloth
This 12" x 16" optical-grade microfiber cleaning cloth is perfect for cleaning any optical surfaces.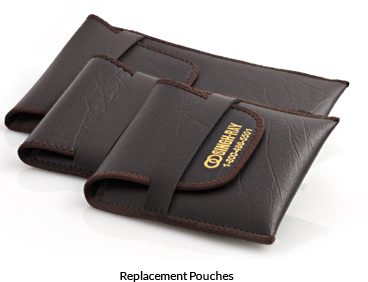 Replacement Pouches
Every Singh-Ray filter comes in a protective pouch, lined with optical cloth to protect your filter when it's not in use. If you've lost or damaged yours, you can order replacements here.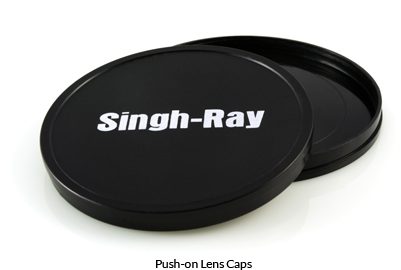 Push-on Lens Caps
To reduce thickness, our thin-mount filters have no front threads, so clip-style lens caps cannot be attached. These flexible plastic push-on caps fit snugly onto the front of the filter. Available in these filter sizes: 52mm, 58mm, 62mm, 67mm, 72mm, 77mm, 82mm.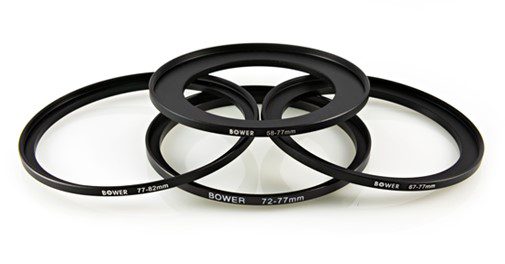 Step-up Rings
These metal step-up rings enable you to use our filters on a variety of lenses.
Available step-up sizes:
– 52 to 77mm
– 58 to 77mm
– 62 to 77mm
– 67 to 77mm
– 72 to 77mm
– 77 to 82mm
– 77 to 95mm
– 77 to 105mm
– 82 to 95mm
– 82 to 105mm