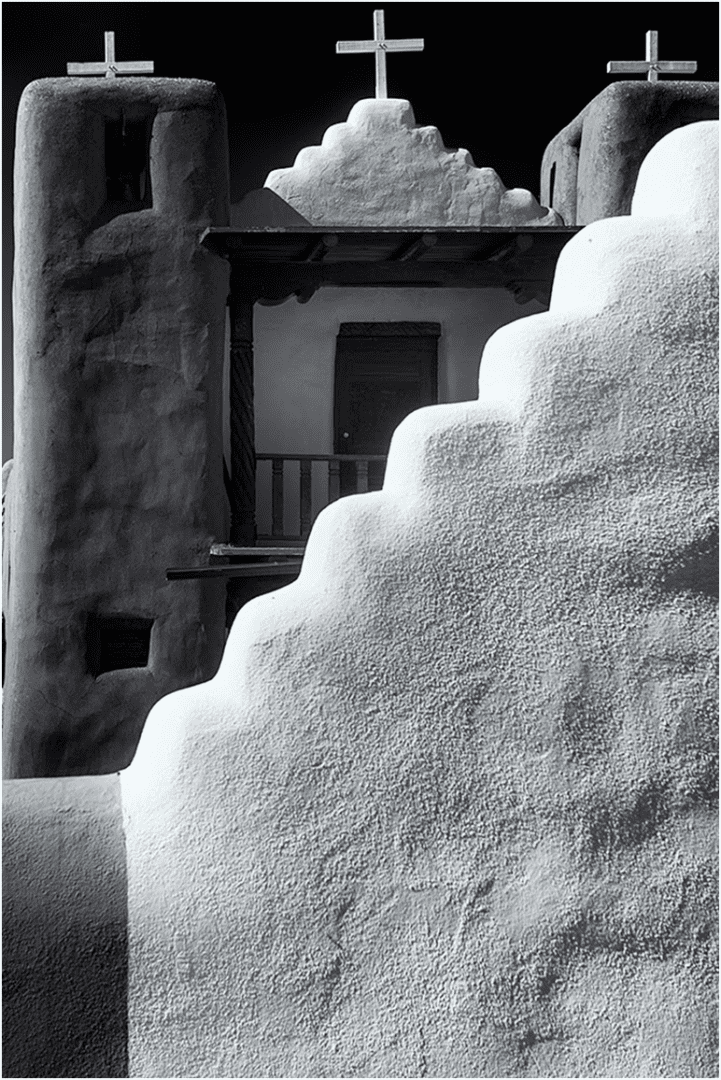 When Ernesto Santos decided to pack his photo gear and head off to New Mexico in October, his primary goal was to treat himself to some really fine light. "I find the light in New Mexico to be magnificent almost everywhere I go," says Ernesto. "So when I arrived in Albuquerque and found that the surrounding National Parks were closed, I quickly decided to explore the Albuquerque Hot Air Balloon Fiesta. And I am really glad I did. See my blog story from November 3.
"But after a full day of balloon watching, we moved on to the historic area of Taos, New Mexico. I was really anticipating this visit to the UNESCO World Heritage site known as Taos Pueblo and I was curious to see the effect that using a polarizer might have on images I planned to convert to black and white prints. Once we arrived at the pueblo, we were not disappointed. It is a wonderful site and exemplifies one of the finest surviving examples of Pre-Hispanic, Native American Pueblo architecture. In the image above of the San Geronimo Mission at Taos Pueblo, I used the Singh-Ray LB Warming Polarizer to darken the sky (explained below) and what I think added some depth to the texture of the adobe surfaces.
"Being very familiar with Ansel Adams' great images (captured on black and white film) of the pueblo and his frequent use of a red filter to produce rich dark skies in many of his photographs, I wondered if using a polarizer with a digital camera might give me a similar effect. Since the bright skies of the New Mexico high country are so polarized, I was anxious to give it a try. I understand that shooting a digital camera to create black and white images is not at all like shooting black and white film, and that any good black and white conversion software can do a really fine job of recreating the great emulsions of the past. But nevertheless, I was interested in applying the axiom that has served me so well over the years. The closer I can get to what I ultimately want — straight from the camera — the better my images will be at the end of my workflow.

"In this comparison, you can easily see the effect of using a polarizer for a scene that will be converted to black and white. In this image of the San Geronimo Mission, I used the Singh-Ray LB Warming Polarizer to kick-start the dark skies I wanted in my black and white conversions. Just to be clear, these two comparative images were processed exactly the same. For illustrative purposes they were converted from raw files in Photoshop with absolutely no adjustments. This is the way they came straight from the camera's sensor. I then converted both using a popular black and white Photoshop plug-in using the "neutral" pre-set, again not making any other adjustments. As you can see the change in the sky is rather dramatic and with a little further post processing you can come up with some really striking black and white photographs.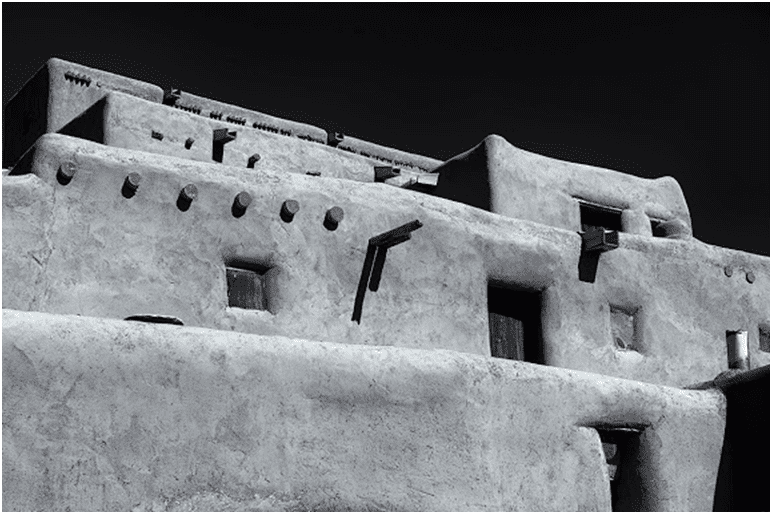 "Here is a shot of the pueblo multi-story adobe residential edifices. I used the Singh-Ray LB Warming Polarizer as I described above and then enhanced the black and white conversion to come up with this striking play of contrast and subtle shadings of gray.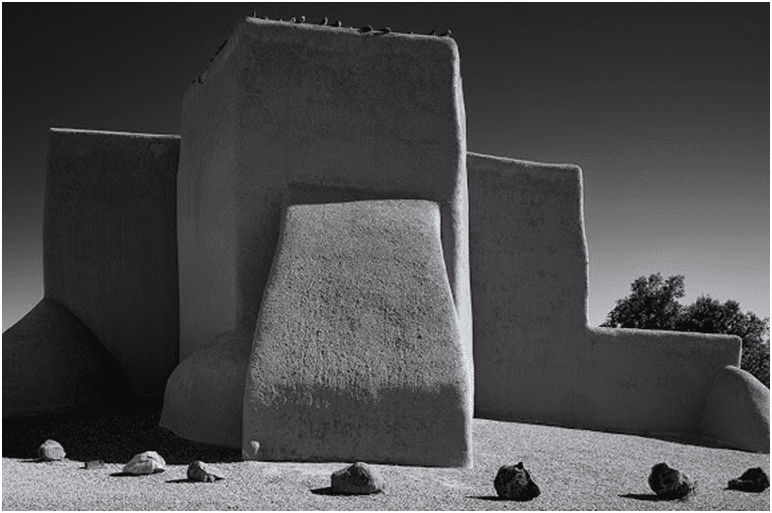 "Of course, any mention of New Mexico and Ansel Adams cannot be complete without a shot of this architectural gem, Mission San Francisco de Asis. This incredible structure, that seems to just rise out of the ground in Ranchos de Taos, New Mexico, was made famous by Adams' photographs and Georgia O'Keefe's paintings and sketches. I again used the Warming Polarizer to darken the sky.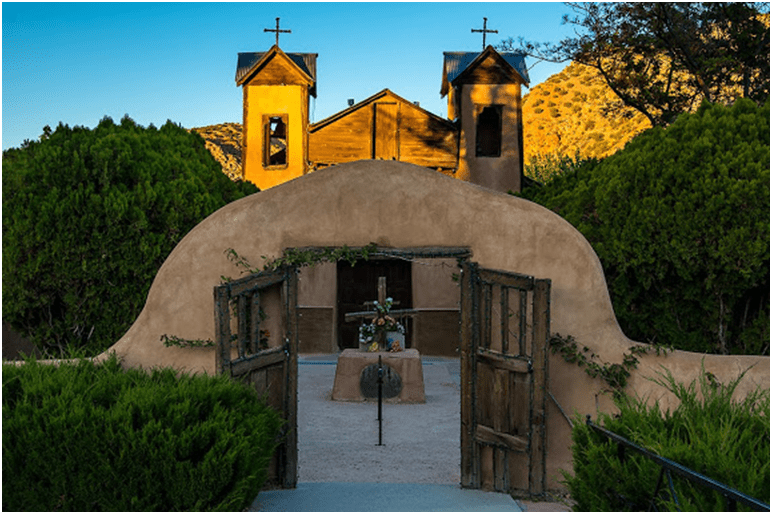 "On the final leg of our tour of the High Road to Taos, we stopped at the Santuario de Chimayó in Chimayó, New Mexico. I arrived at the old mission just before the incredible warmth of the setting sun faded into the end of the day. My warming polarizer was used here to really bring out the glow of the mountain sunlight and clear luminescence of the dying sky. On this occasion I decided to leave this as a color image. The light at the end of the day was just too beautiful to show in any other form.
"At this time I would like to emphasize that the images of the pueblo shared here are simply to illustrate a photographic technique. I must point this out since the Pueblo officials have very strict guidelines about the use of imagery taken of their ancestral village. I present these images with no intent to earn any compensation whatsoever and with full regard for the legacy of the pueblo and its residents."