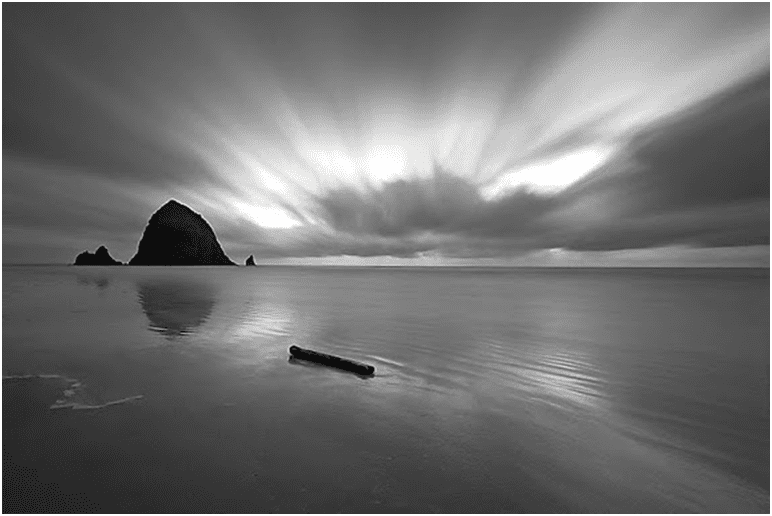 Aspiring landscape photographer Loscar Numael recently had an opportunity to try out his Singh-Ray filters while visiting Oregon. "I brought along my entire kit of filters and I was glad I did because Oregon has to be one of the most photographically diverse and beautiful places a landscape photographer can find. "Only knowing Oregon from seeing the images made by other photographers, I wasn't sure what to expect. With each passing day of the trip — as I discovered how unpredictable and ever-changing the weather was — I was increasingly glad to have all my filters with me. The challenging and continuously changing lighting conditions were a true test of my ability to achieve well-balanced and accurate exposures. Getting each shot the way I wanted it in the camera would have proved extremely difficult without my filters.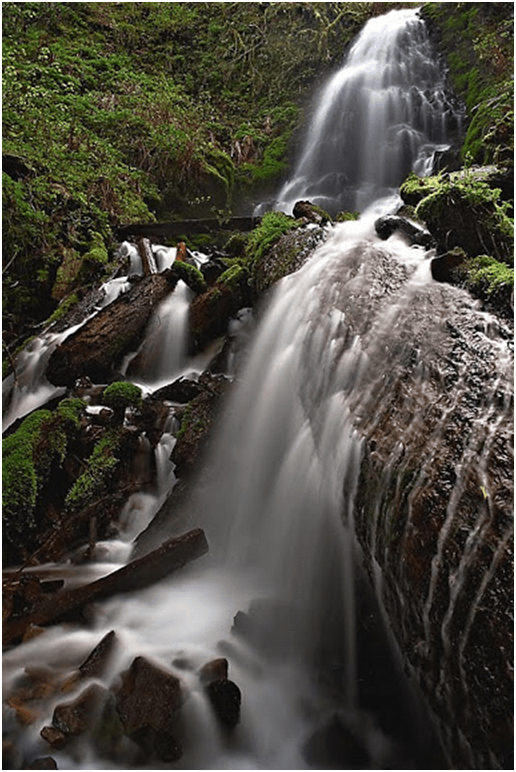 "This image was captured in the Columbia River Gorge, which was the first stop of the trip. I discovered a paradise of streams and waterfalls like no other place I have seen. At first we were blessed with a cloudy morning and a very pleasant diffused light — perfect conditions to use my LB ColorCombo to help remove the glare reflecting off the rocks and saturate the colors of the foliage. During the morning, my results were very consistent from shot to shot, but that would change soon. "As the day progressed, the clouds started to dissipate and the light became a little unkind — leading me to reach the limits of my ColorCombo. I decided to use my Vari-N-Trio to help obtain the extended exposure time I wanted to soften the appearance of the flowing falls.
"As this next image from the Gorge illustrates, the Vari-N-Trio was the perfect tool for the situation. Just by rotating the polarizing ring I was able to control glare and then — after I had composed and focused the image — I dialed in the appropriate amount of neutral density to achieve the longer exposure time and the smooth flowing look I had envisioned for the stream. Not only was I able to stretch the exposure time by controlling the density, I also had the benefit of a polarizer and a color intensifier — with one filter and one exposure.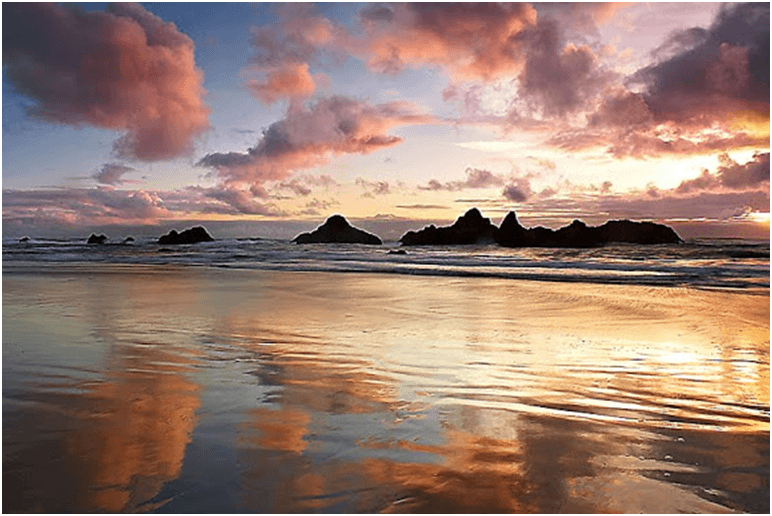 "We also were able to venture along the Oregon coast, which offered mile after mile of breathtaking vistas. Once again the extremely unpredictable and volatile weather proved to be a true test of my perseverance. With some uncertainty, we visited the Seal Rock area and just as we decided to call it quits, the sky opened up momentarily to provide a great display of light and color combined with marvelous reflections. To help me capture this moment of beauty, I used a 2-stop Reverse ND Grad along with my LB ColorCombo to balance the lighting and add a little more pop to the colors. "The last part of the coastline trip was a visit to Cannon Beach. The image of Haystack Rock at low tide (that appears at the top of this story) was captured on a day that offered a very ominous atmosphere. That didn't stop me, however, from trying to make the best shot possible. I set up my tripod and camera on an almost desolate stretch of the beach and placed a Singh-Ray 5-stop Mor-Slo ND filter and a 1-stop hard-step ND Grad on the lens to capture this long exposure. I was very pleased with the result, and consider this one my favorite shots from the whole trip. I am already planning my next trip to Oregon, and without a doubt my Singh-Ray filters will be traveling with me."