By Jay Dickman
Light isn't always light. We often have those times when the light is pouring through the particulate matter of an urban landscape, the "stuff" in the air warping the air molecules into a huge "soft box." Those early and late "golden hour" moments provide that magical light all photographers love to find – and use.
Sometimes however, the light provided is less than perfect, or the sky hovering over the landscape is too "blown out" (too bright to be able to be recorded on the sensor, when balanced against the foreground exposure). These are two of the several scenarios in which the photographers quest for beautiful light can be enhanced and empowered by using a polarizer-and often in symphony with a slight warming filter.

No filter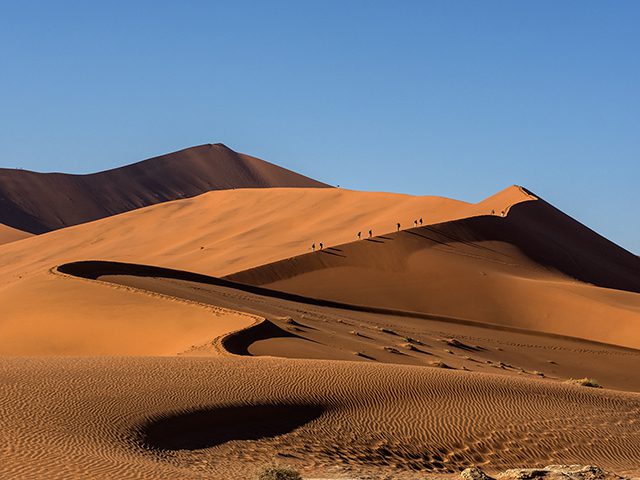 With the Singh-Ray LB ColorCombo polarizer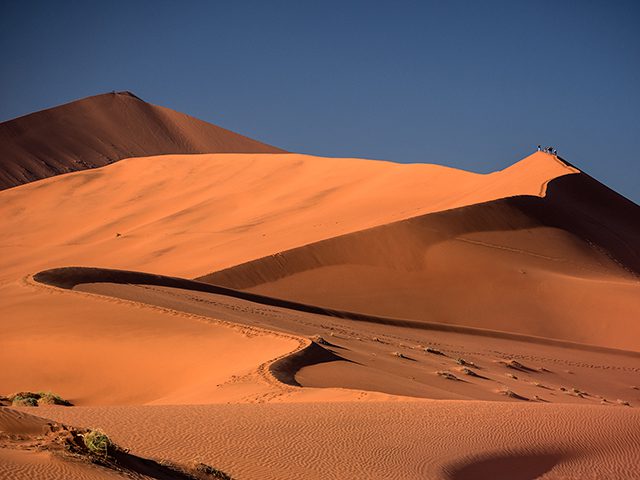 Singh-Ray has combined those two obvious partners into the LB ColorCombo Polarizer. I always carry this filter with me, and have used it with success when shooting in those conditions where the sky may be less than ideally saturated and the existing light could be improved with a touch of warmth.
This filter adds some warmth in Kelvin temperature, similar to the addition of an 81A filter – and often the exact amount of warming one hopes to add to the scene in a photograph. The polarizing aspect of the filter then plays its role in the partnership in providing a controllable amount of additional saturation for the less-than-perfect sky.
I was recently in Namibia, one of my favorite places in not only Africa, but in the world. Leading one of my FirstLight Workshops across multiple locations in this visual wonderland, our location on this particular stop was Namib Naukluft National Park, of which a huge portion is the Namid Desert. The Namib contains some of the oldest sand dunes on earth in addition to some of the largest dunes found anywhere. We'd obtained a permit to stay late in the day in the Sossusvlei area, a place I've photographed before, and a place I love.
Getting into the park early is one of the secrets of successful photography in the Namib Desert: several lodges safari vehicles can be found outside the park at dawn, waiting for the gates to open at sunrise. It's then another 45+ minutes to reach the dunes. By then, the quality of light has already started deteriorating as the sun climbs into the nearly equatorial sky. All those stunning images of the warm-colored sands of the desert aren't available. Here's a secret: stay at the lodge inside the park, the Sossuslvei Lodge, and as they don't have to worry about the gates, one can leave for the dunes pre dawn, insuring your arrival at times best for photography.
Still, even with the advantage of early access, often the sheer abundance of great photographic opportunities stretches the morning out, so when some great scenes are made available the light may not be pristine. This was the case in this image: we'd taken advantage of "Golden Hour" lighting in other areas in and around the dunes and as is often the case with photographers, we were leaving the area when this great scene was presented. I shot a few without any filtration, then attached my Singh-Ray LB ColorCombo Polarizer. I think the "before and after" images are striking in the improvement with filtration.

Jay's website and workshops

Jay's Pro Gallery page on this site